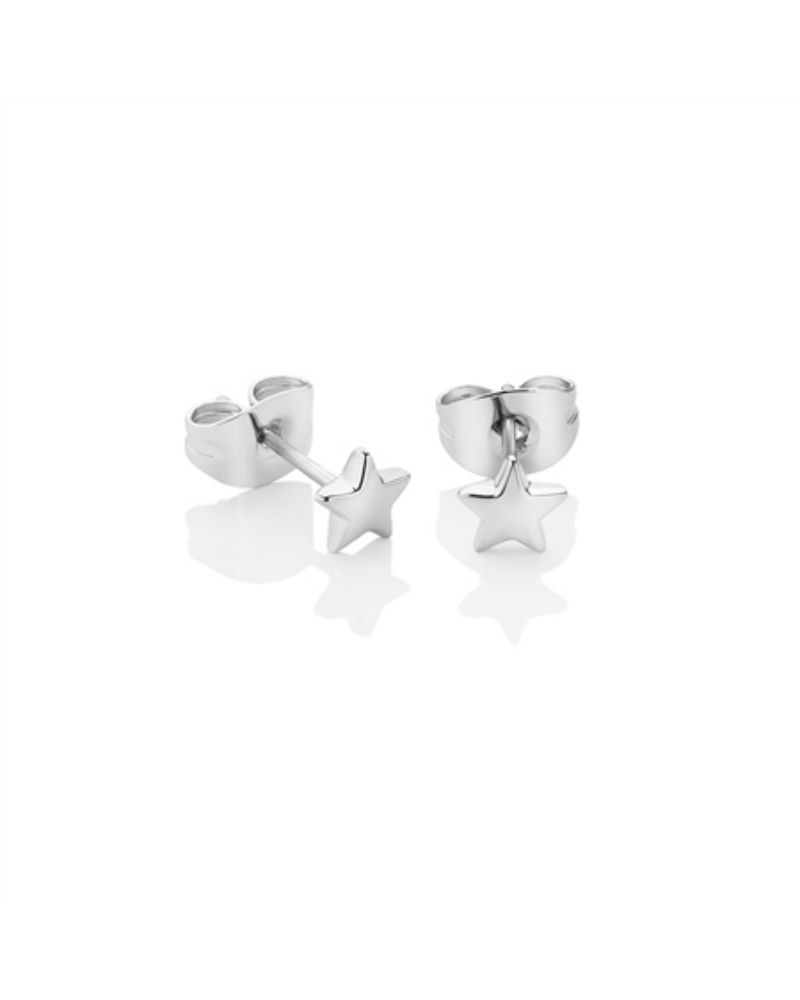 Newbridge Silverware | Amy Huberman Silver Star Stud Earrings
Newbridge Silverware was established in 1934 and the company quickly earned a reputation for design and craftsmanship and soon took place of pride in Irish homes. Newbridge Silverware has been designing quality items for over 80 years from its manufacturing facility in Newbridge, Co. Kildare
These wonderful silver plated star stud earrings with a protective anti tarnish layer, representation of wishes, unplated titanium posts with butterfly backs, presented in a Newbridge Silverware gift box
Newbridge Silverware was established in 1934 and the company quickly earned a reputation for design and craftsmanship and soon took place of pride in Irish homes. Newbridge Silverware has been designing quality items for over 80 years from its manufacturing facility in Newbridge, Co. Kildare
These wonderful silver plated star stud earrings with a protective anti tarnish layer, representation of wishes, unplated titanium posts with butterfly backs, presented in a Newbridge Silverware gift box
Wearing Jewellery
• Jewellery should be put on last and taken off first when dressing. • Care should be taken when removing jewellery to prevent catching in clothing. • Contact with chemicals may cause corrosion of the surface. Jewellery should only be put on after you finish with hairspray, perfume, make-up, soaps and body lotions. • Do not allow your jewellery to come into contact with bleaches or water containing chlorine. • Hard contact, for example knocking against objects, could cause scratches, chips and other damage.
Storing Jewellery
• Keep your jewellery in the original packaging. • Store your jewellery separately to avoid scratching.
Cleaning Jewellery
• As jewellery is sometimes delicate, cleaning should always be approached with care. • Wearing jewellery inevitably gathers a build up of natural oils from the skin, polishing with a dry piece of cotton after wear will help maintain the original lustrous finish. • Cleaning the item with an abrasive material or liquid jewellery dips will diminish the coating causing the acceleration of the tarnish process.
Let customers speak for us