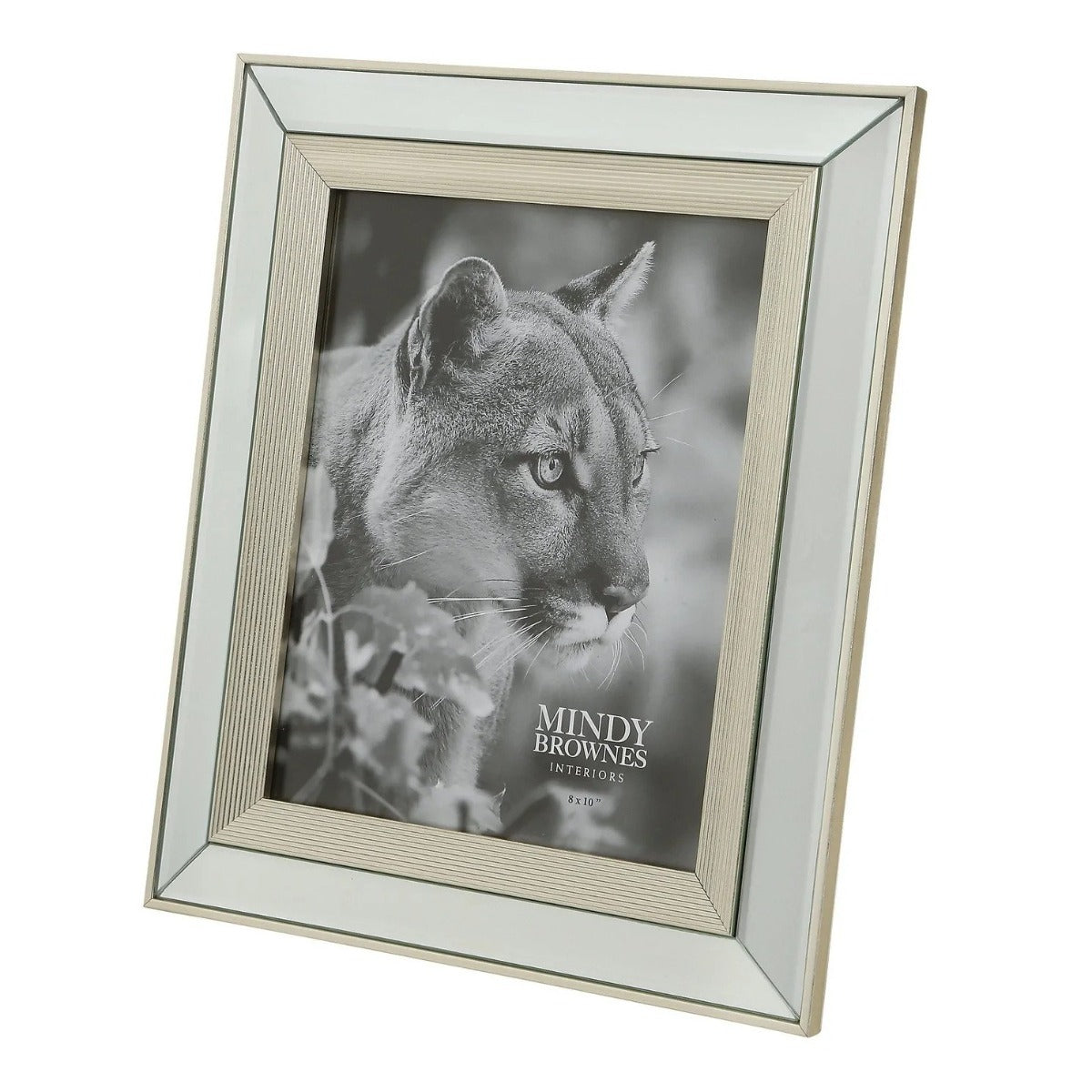 Genesis | Ava Frame 8 x 10
Geneis fine arts, founded in the heart of the Lake District in Mullingar, Co. Westmeath has been a staple of fine giftware in Ireland for the past 30 years. Genesis has grown to be one of Ireland's most loves and appreciated gift brands. Their designers bring their beautiful artworks to life in sculptures using their finest skills.
Elegant Ava frame collection with mirrordetail, champagne in colour.

<style>#html-body [data-pb-style=QEUJFTS]{justify-content:flex-start;display:flex;flex-direction:column;background-position:left top;background-size:cover;background-repeat:no-repeat;background-attachment:scroll}</style><div data-content-type="row" data-appearance="contained" data-element="main"><div data-enable-parallax="0" data-parallax-speed="0.5" data-background-images="{}" data-background-type="image" data-video-loop="true" data-video-play-only-visible="true" data-video-lazy-load="true" data-video-fallback-src="" data-element="inner" data-pb-style="QEUJFTS"><div data-content-type="text" data-appearance="default" data-element="main">Geneis fine arts, founded in the heart of the Lake District in Mullingar, Co. Westmeath has been a staple of fine giftware in Ireland for the past 30 years. Genesis has grown to be one of Ireland's most loves and appreciated gift brands. Their designers bring their beautiful artworks to life in sculptures using their finest skills.
Elegant Ava frame collection with mirrordetail, champagne in colour.</div></div></div>
Let customers speak for us