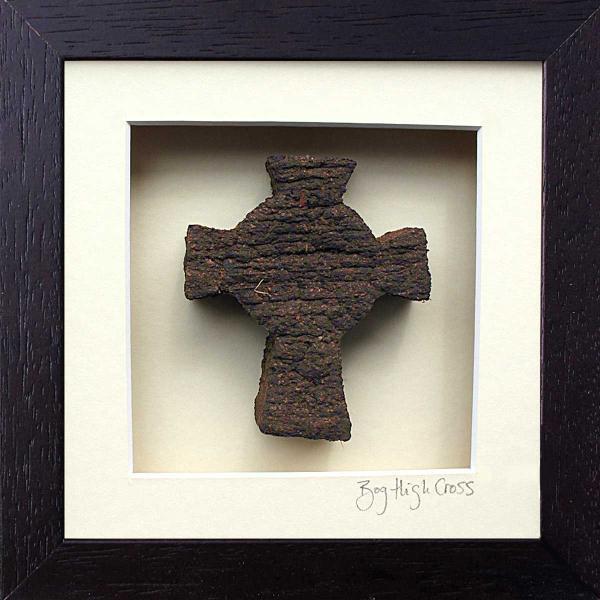 Bog Buddies | Celtic High Cross Frame
Cut and hand tied with traditional hessian, these miniature sods are a real piece of Ireland to have in your home. Made from the bogs in Athlone, county Galway,
A wonderful heritage gift from Ireland, the Celtic Cross is one of Ireland's most enduring symbols of spirituality. Almost three hundred Irish High Crosses are known throughout Ireland. The cross is surrounded in a wooden frame.

<div data-content-type="html" data-appearance="default" data-element="main">Cut and hand tied with traditional hessian, these miniature sods are a real piece of Ireland to have in your home. Made from the bogs in Athlone, county Galway,


A wonderful heritage gift from Ireland, the Celtic Cross is one of Ireland's most enduring symbols of spirituality. Almost three hundred Irish High Crosses are known throughout Ireland. The cross is surrounded in a wooden frame.</div>
Let customers speak for us