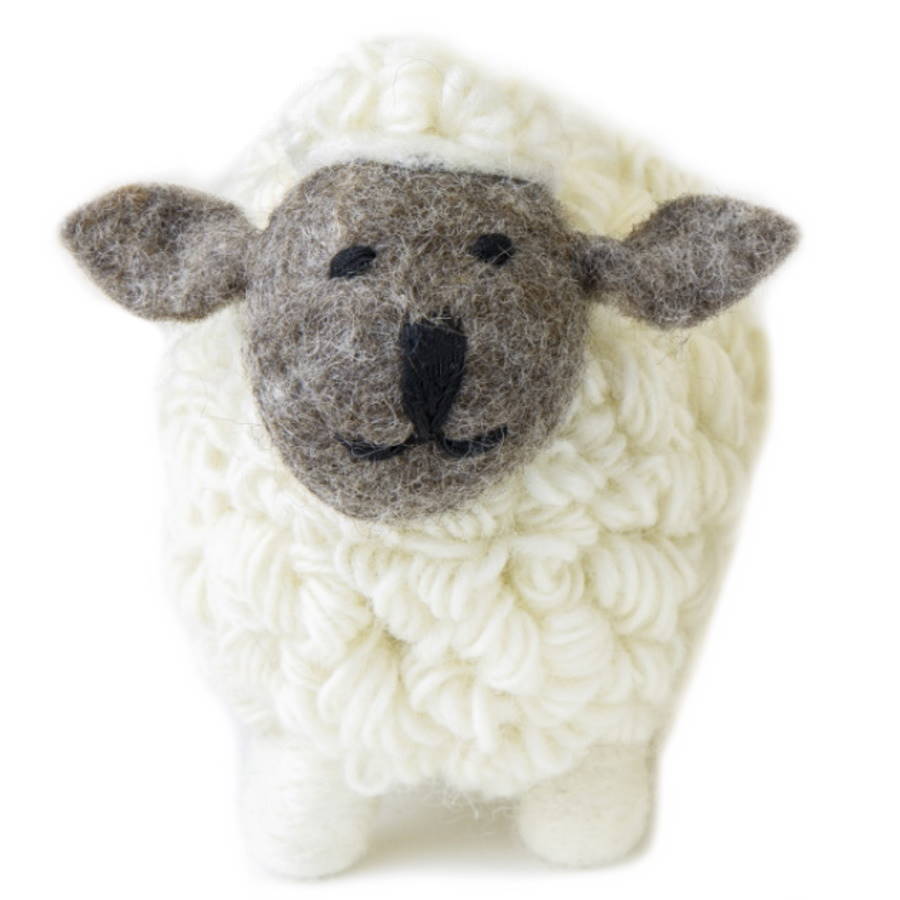 Erin Knitwear | Knitted Sheep Collectible White Medium
Erin Knitwear specialises in hand-knitting and was set up in 1965 by Tom and Sally Lane. Today the company is still owned by the Lane family and run by Tom's sons Billy and John. All Erin Knitwear products are hand knit using 100% wool and are fleece lined for warmth and comfort. The company produces hats, caps, gloves, hand-warmers, scarves and bags in a range of designs in vibrant and muted colours.
One medium knitted sheep collectible from our Knit Bits collection. Approximately 15 cm tall. Handcrafted out of quality wool, our sheep are designed as unique standing collectibles and not suitable as toys.
<style>#html-body [data-pb-style=K2NGU33]{justify-content:flex-start;display:flex;flex-direction:column;background-position:left top;background-size:cover;background-repeat:no-repeat;background-attachment:scroll}</style><div data-content-type="row" data-appearance="contained" data-element="main"><div data-enable-parallax="0" data-parallax-speed="0.5" data-background-images="{}" data-background-type="image" data-video-loop="true" data-video-play-only-visible="true" data-video-lazy-load="true" data-video-fallback-src="" data-element="inner" data-pb-style="K2NGU33"><div data-content-type="text" data-appearance="default" data-element="main">Erin Knitwear specialises in hand-knitting and was set up in 1965 by Tom and Sally Lane. Today the company is still owned by the Lane family and run by Tom's sons Billy and John. All Erin Knitwear products are hand knit using 100% wool and are fleece lined for warmth and comfort. The company produces hats, caps, gloves, hand-warmers, scarves and bags in a range of designs in vibrant and muted colours.
One medium knitted sheep collectible from our Knit Bits collection. Approximately 15 cm tall. Handcrafted out of quality wool, our sheep are designed as unique standing collectibles and not suitable as toys.</div></div></div>
Let customers speak for us