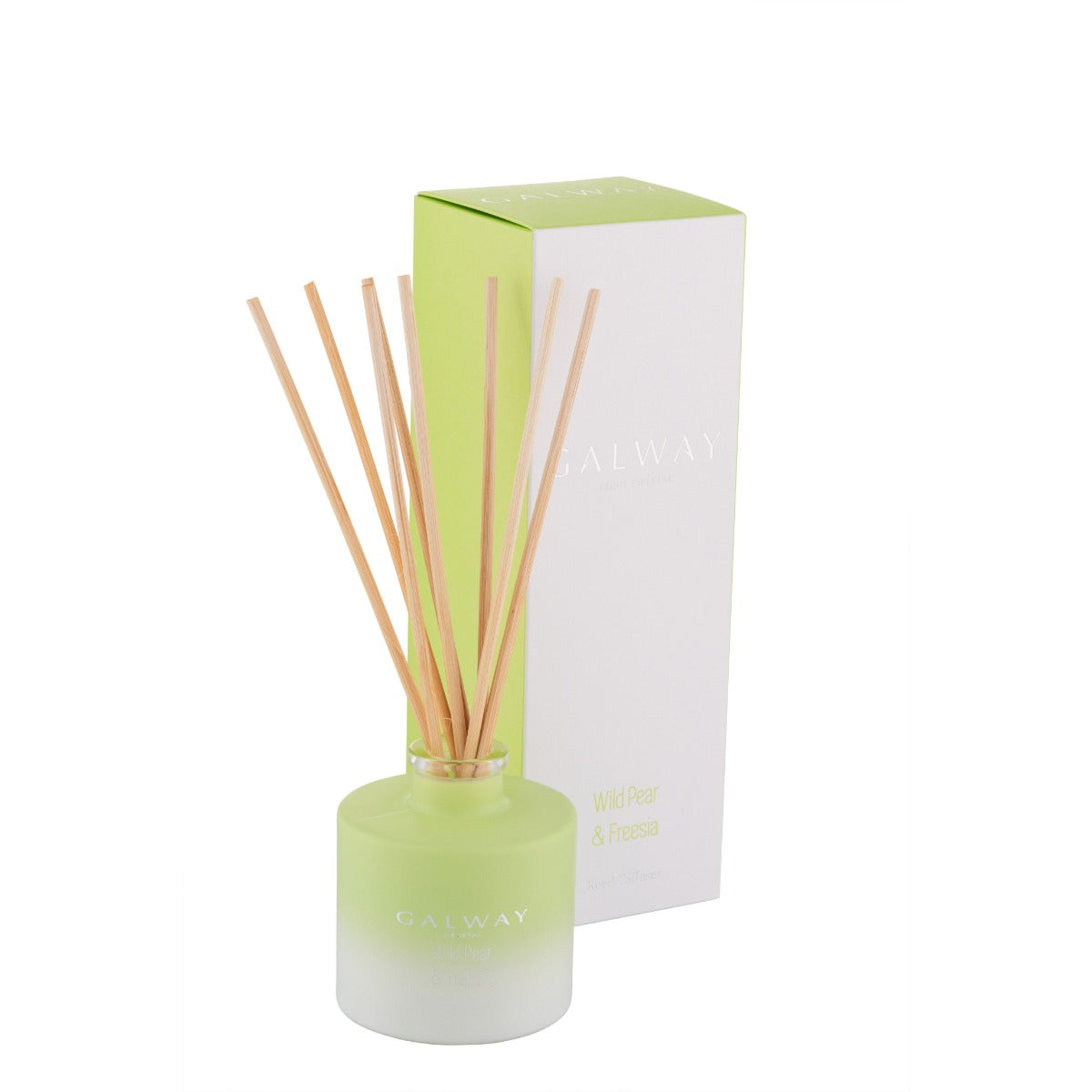 Galway Crystal | Pear And Freesia Diffuser
Galway Crystal are one of the world's best known traditional crystal makers. They are based in the heart of Galway Bay and they have a rich history steeped in heritage and tradition. Their inspiration comes from the wealth of history and folklore which is synonymous with Galway and the countryside that surrounds it.
Top notes of ripe, juicy pear and citrusy bergamot create fruity first impressions. Floral middle notes of gentle freesia, Rosewood & soft jasmine are mellowed with base notes of musk & patchouli to make this a complex and sophisticated fragrance for your home. If you love fruity and floral scents this is for you.
Lasts up to 4 weeks

Galway Crystal are one of the world's best known traditional crystal makers. They are based in the heart of Galway Bay and they have a rich history steeped in heritage and tradition. Their inspiration comes from the wealth of history and folklore which is synonymous with Galway and the countryside that surrounds it.
 
Top notes of ripe, juicy pear and citrusy bergamot create fruity first impressions. Floral middle notes of gentle freesia, Rosewood & soft jasmine are mellowed with base notes of musk & patchouli to make this a complex and sophisticated fragrance for your home. If you love fruity and floral scents this is for you.
 
Lasts up to 4 weeks
Let customers speak for us