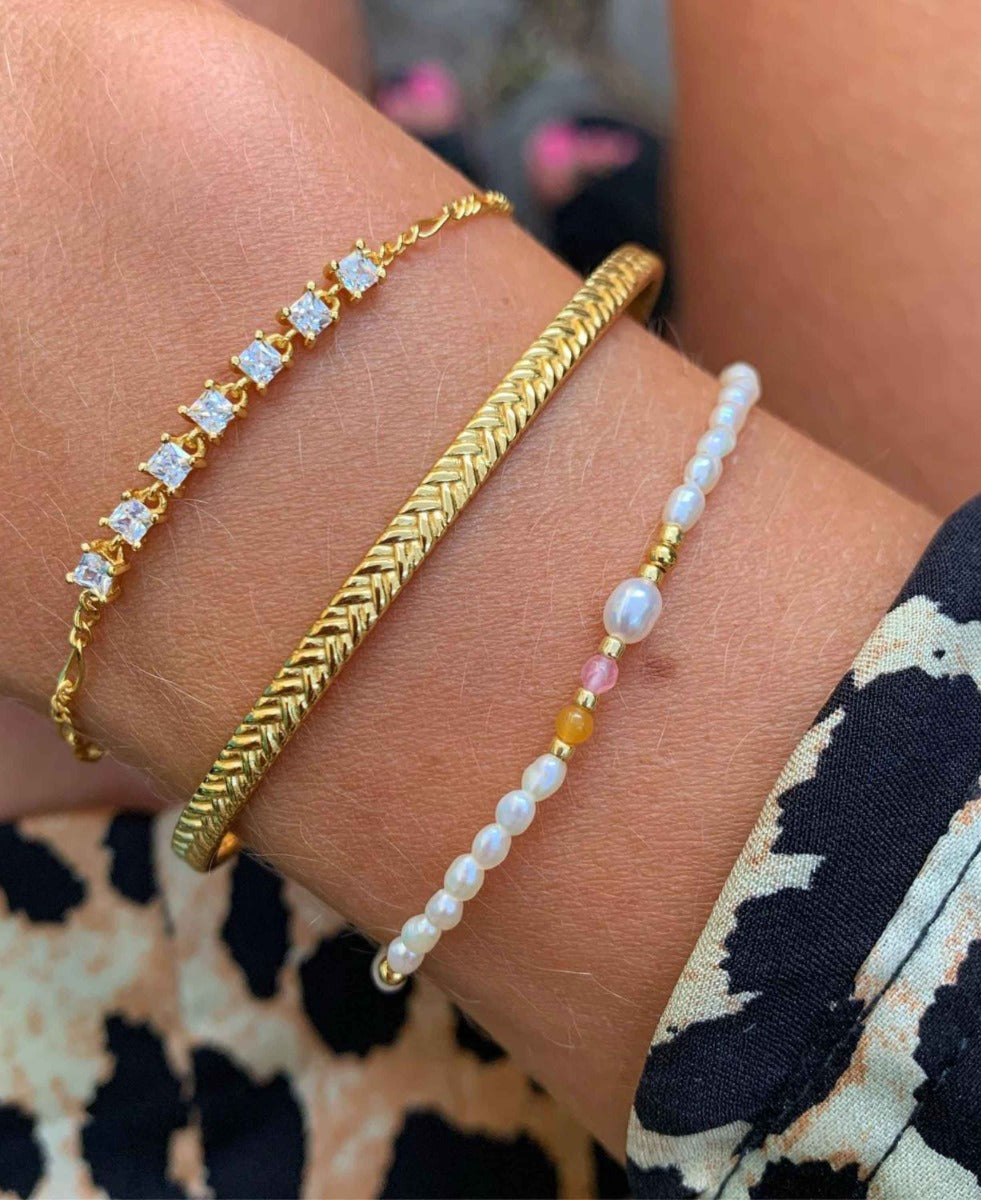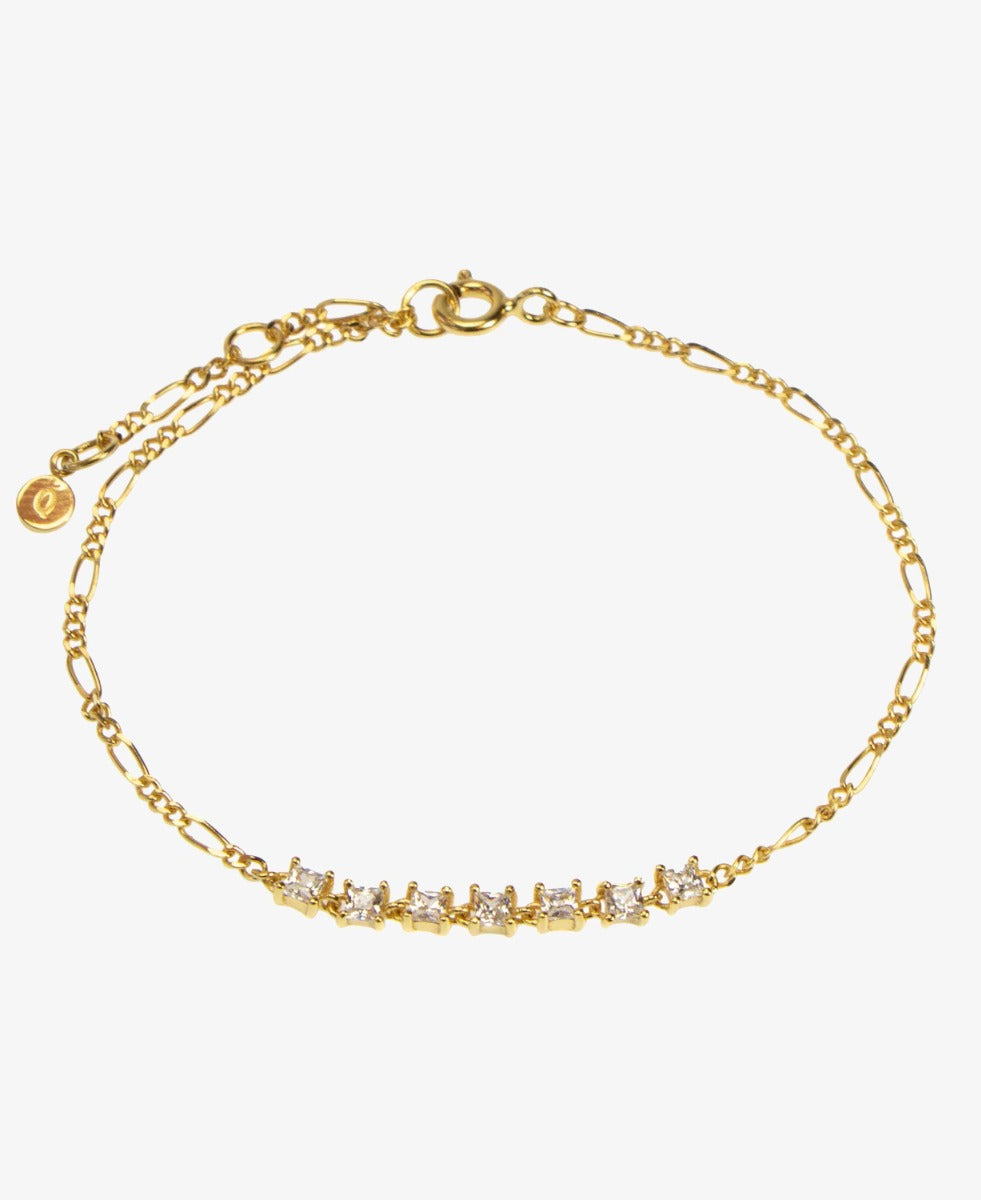 Hultquist | Valentina Bracelet
Hultquist Copenhagen is a Danish jewellery company founded by Anne Hultquist in 1980. In 2018, the younger generation Ida and Martin Hultquist became involved. The brand combines the modern with the classic and the fun details with the simple Scandinavian expression, with emphasis on more feminine styles. Each piece of jewellery is handmade and produced in high quality Sterling silver and plated with 18 carat gold, often combined with freshwater pearls, precious stones, glass pearls and cubic zirconia.
This gold plated bracelet is sure to turn some heads. Enjoy the elegance and simplicity of the Valentina Bracelet.
18K gold plated sterling silver with white cubic zirconia.
 
<style>#html-body [data-pb-style=G694EWM]{justify-content:flex-start;display:flex;flex-direction:column;background-position:left top;background-size:cover;background-repeat:no-repeat;background-attachment:scroll}</style><div data-content-type="row" data-appearance="contained" data-element="main"><div data-enable-parallax="0" data-parallax-speed="0.5" data-background-images="{}" data-background-type="image" data-video-loop="true" data-video-play-only-visible="true" data-video-lazy-load="true" data-video-fallback-src="" data-element="inner" data-pb-style="G694EWM"><div data-content-type="text" data-appearance="default" data-element="main">Hultquist Copenhagen is a Danish jewellery company founded by Anne Hultquist in 1980. In 2018, the younger generation Ida and Martin Hultquist became involved. The brand combines the modern with the classic and the fun details with the simple Scandinavian expression, with emphasis on more feminine styles. Each piece of jewellery is handmade and produced in high quality Sterling silver and plated with 18 carat gold, often combined with freshwater pearls, precious stones, glass pearls and cubic zirconia.
This gold plated bracelet is sure to turn some heads. Enjoy the elegance and simplicity of the Valentina Bracelet.
18K gold plated sterling silver with white cubic zirconia. &nbsp;</div></div></div>
Let customers speak for us