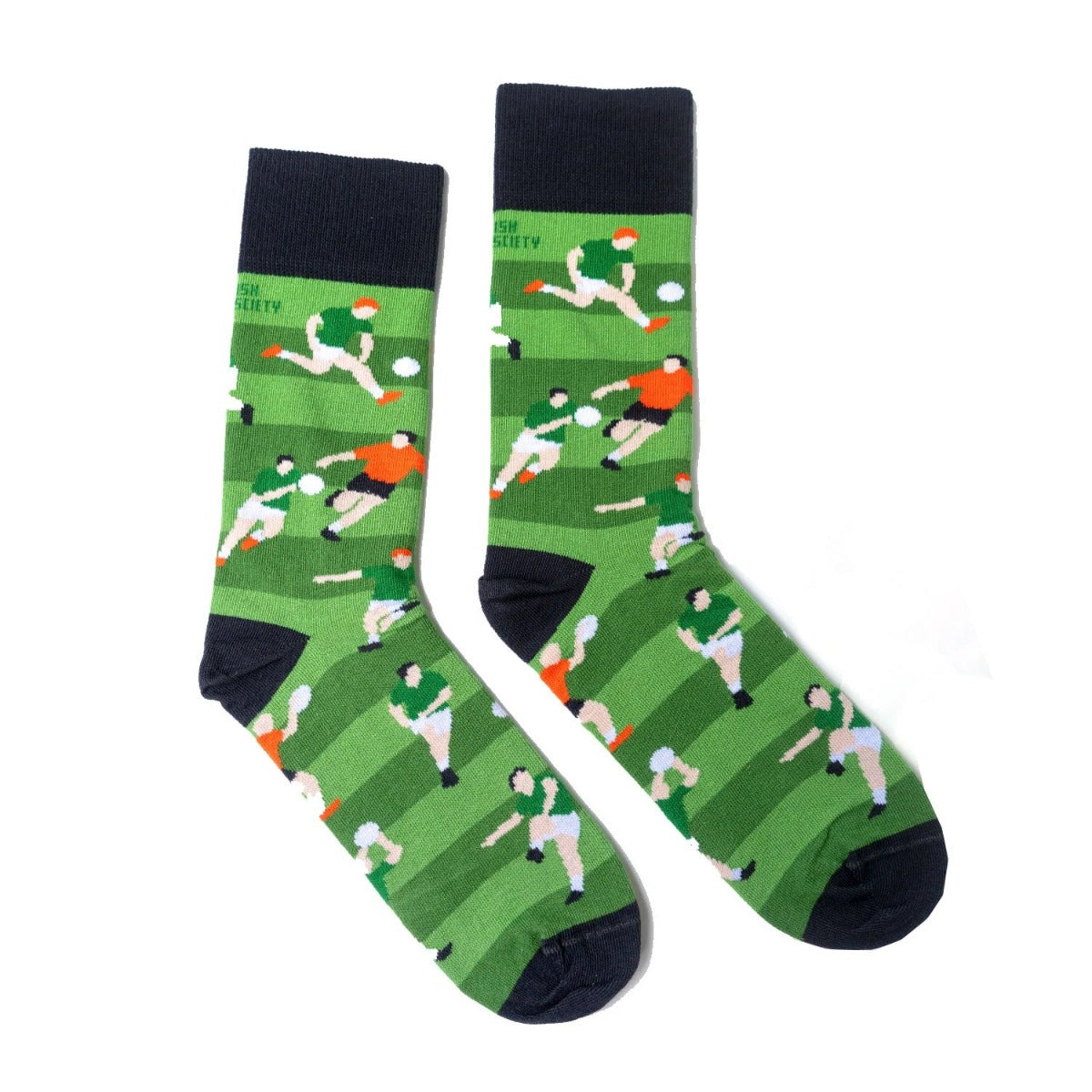 Irish Sockciety | Gaelic Football Socks - Green
Best friends, Alex and Emma, work together to provide a quirky and humourous view of contemporary Ireland in the form of socks! Socksciety design colourful and funny socks in Co. Galway made from 100% combed cotton, and are designed to not slide down your foot. If it's feet you have, these are the socks you're after!
Gaelic Football green printed socks.
Size 8-12.
<style>#html-body [data-pb-style=JU8I6IP]{justify-content:flex-start;display:flex;flex-direction:column;background-position:left top;background-size:cover;background-repeat:no-repeat;background-attachment:scroll}</style><div data-content-type="row" data-appearance="contained" data-element="main"><div data-enable-parallax="0" data-parallax-speed="0.5" data-background-images="{}" data-background-type="image" data-video-loop="true" data-video-play-only-visible="true" data-video-lazy-load="true" data-video-fallback-src="" data-element="inner" data-pb-style="JU8I6IP"><div data-content-type="text" data-appearance="default" data-element="main">Best friends, Alex and Emma, work together to provide a quirky and humourous view of contemporary Ireland in the form of socks! Socksciety design colourful and funny socks in Co. Galway made from 100% combed cotton, and are designed to not slide down your foot. If it's feet you have, these are the socks you're after!
Gaelic Football green printed socks.
Size 8-12.</div></div></div>
Let customers speak for us