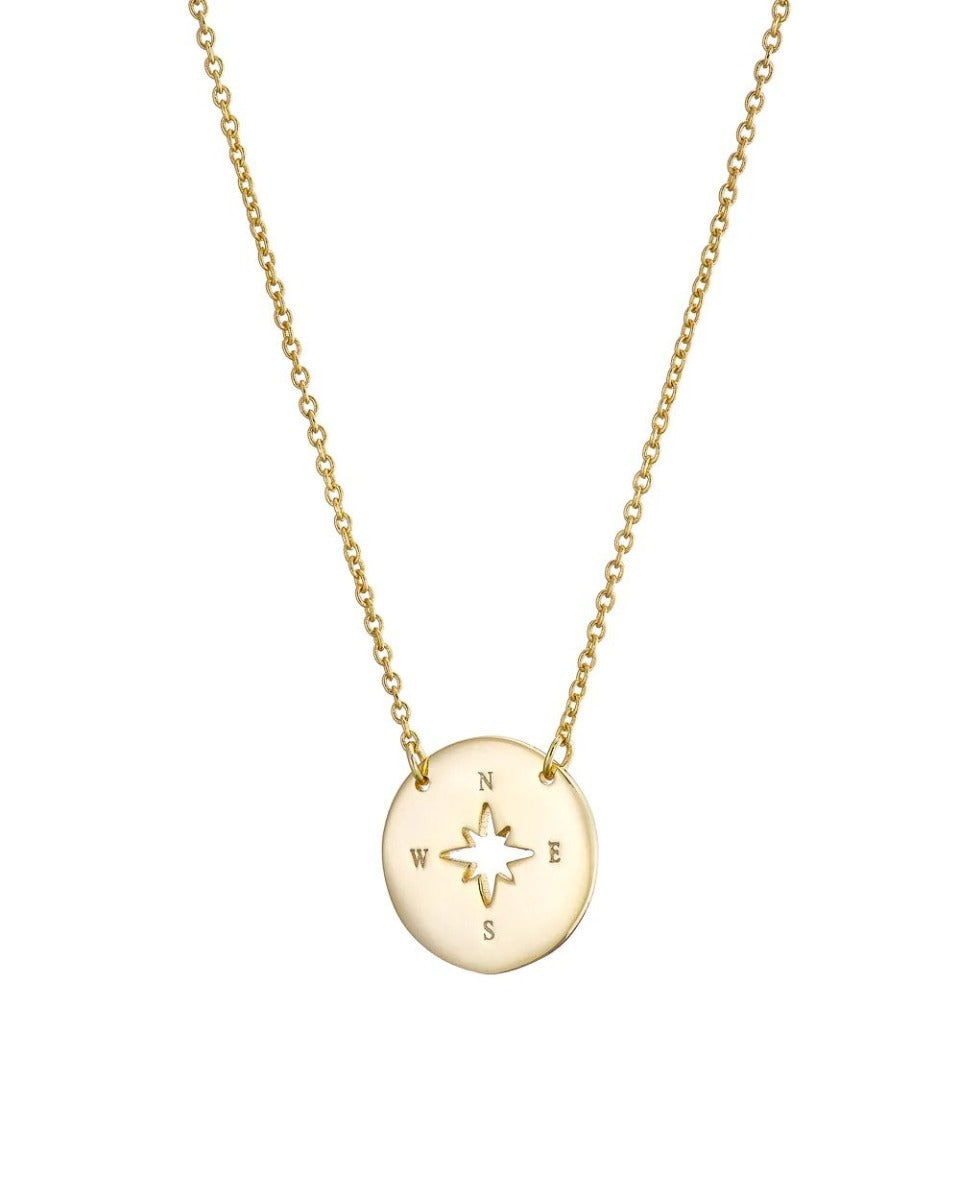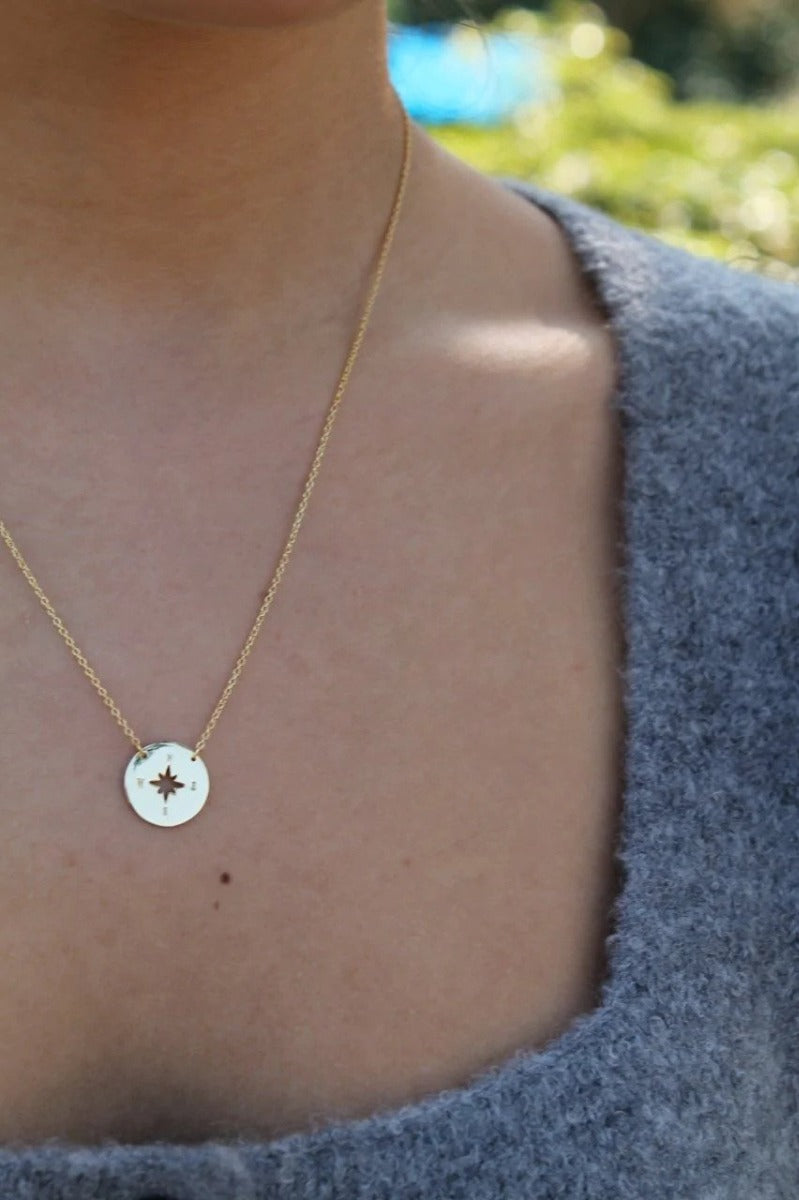 Mary K | Gold Cutout Compass Chain Necklace
Mary-K is an Irish-based jewellery brand that has cultivated a loyal following for its delicate contemporary jewellery. Featuring beautiful simplistic symbols inspired by nature, ancient scripts and the constellations, Mary-K's finely crafted pieces are available in silver, gold and rose-gold vermeil and often feature semi-precious gemstones and sparkling zirconia pave. Designed to be worn individually or layered, they make the perfect gift.
This beautiful gold vermeil necklace designed with an compass centre is sure to add a touch of class and elegance to your look.

<style>#html-body [data-pb-style=VLUU30I]{justify-content:flex-start;display:flex;flex-direction:column;background-position:left top;background-size:cover;background-repeat:no-repeat;background-attachment:scroll}</style><div data-content-type="row" data-appearance="contained" data-element="main"><div data-enable-parallax="0" data-parallax-speed="0.5" data-background-images="{}" data-background-type="image" data-video-loop="true" data-video-play-only-visible="true" data-video-lazy-load="true" data-video-fallback-src="" data-element="inner" data-pb-style="VLUU30I"><div data-content-type="text" data-appearance="default" data-element="main">Mary-K is an Irish-based jewellery brand that has cultivated a loyal following for its delicate contemporary jewellery. Featuring beautiful simplistic symbols inspired by nature, ancient scripts and the constellations, Mary-K's finely crafted pieces are available in silver, gold and rose-gold vermeil and often feature semi-precious gemstones and sparkling zirconia pave. Designed to be worn individually or layered, they make the perfect gift.
This beautiful gold vermeil necklace designed with an compass centre is sure to add a touch of class and elegance to your look.</div></div></div>
Let customers speak for us