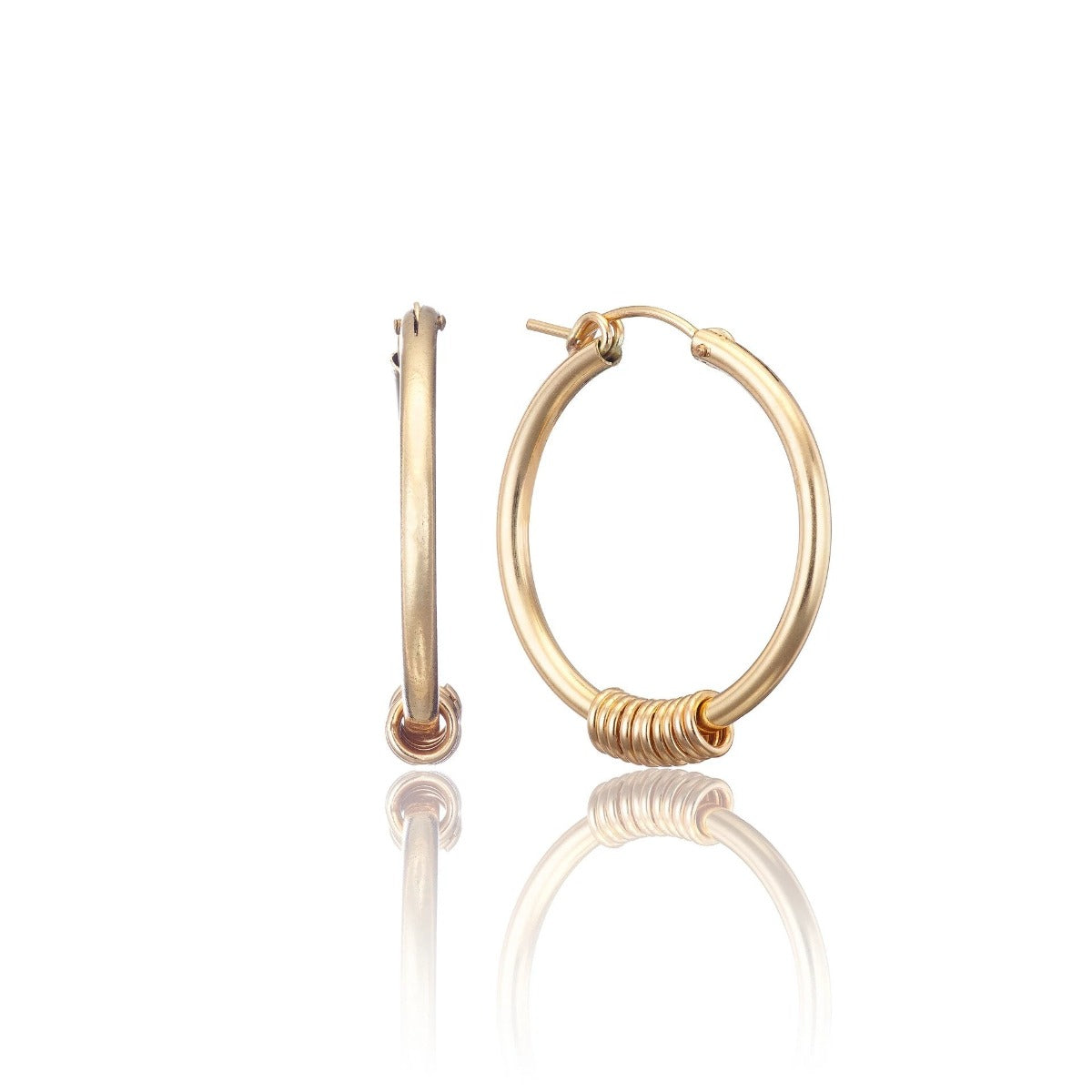 Scribble And Stone | Infinity Statement Hoops
Scribble and Stone was founded by Irish designer Jenny Kiernan. Jenny works with a large variety of materials including gemstones, leather, laser-cut Perspex and metal. Each component is carefully sourced and then hand-finished into beautiful contemporary jewellery in her Dublin design studio.
It's all about hoops this season! These are a fab pair of dramatic, statement hoops. They are are made from lux 14kt GoldFill so will be really durable. 
<style>#html-body [data-pb-style=MAPMP7N]{justify-content:flex-start;display:flex;flex-direction:column;background-position:left top;background-size:cover;background-repeat:no-repeat;background-attachment:scroll}</style><div data-content-type="row" data-appearance="contained" data-element="main"><div data-enable-parallax="0" data-parallax-speed="0.5" data-background-images="{}" data-background-type="image" data-video-loop="true" data-video-play-only-visible="true" data-video-lazy-load="true" data-video-fallback-src="" data-element="inner" data-pb-style="MAPMP7N"><div data-content-type="text" data-appearance="default" data-element="main">Scribble and Stone was founded by Irish designer Jenny Kiernan. Jenny works with a large variety of materials including gemstones, leather, laser-cut Perspex and metal. Each component is carefully sourced and then hand-finished into beautiful contemporary jewellery in her Dublin design studio.
It's all about hoops this season! These are a fab pair of&nbsp;dramatic, statement hoops.&nbsp;They are are made from lux 14kt GoldFill so will be really durable.&nbsp;</div></div></div>
Let customers speak for us