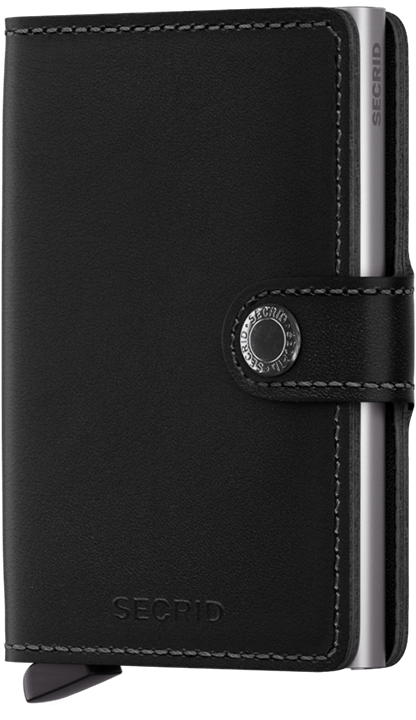 Secrid | Miniwallet-Black
Secrid are an independent brand from Holland, whose focus is on quality, care and the environment. Fashion and industrial design come together in your pocket with these fabulous wallets. They launched in 2009, with an aim to bring the leather industry back to Holland and now employ over 200 people.
The Miniwallet is their most iconic wallet. Despite its small size the wallet has a surprising amount of storage. The patented mechanism allows you to slide out your cards with one simple motion, ready for immediate use. The aluminium protects from bending, breaking and unwanted wireless communication. Made from corrected grain leather from Europe.
Holds: 4 embossed or 6 flat cards, 4 extra cards, Banknotes, Business cards and Receipts
Secrid are an independent brand from Holland, whose focus is on quality, care and the environment. Fashion and industrial design come together in your pocket with these fabulous wallets. They launched in 2009, with an aim to bring the leather industry back to Holland and now employ over 200 people.
The Miniwallet is their most iconic wallet. Despite its small size the wallet has a surprising amount of storage. The patented mechanism allows you to slide out your cards with one simple motion, ready for immediate use. The aluminium protects from bending, breaking and unwanted wireless communication. Made from corrected grain leather from Europe.
Holds: 4 embossed or 6 flat cards, 4 extra cards, Banknotes, Business cards and Receipts
Let customers speak for us