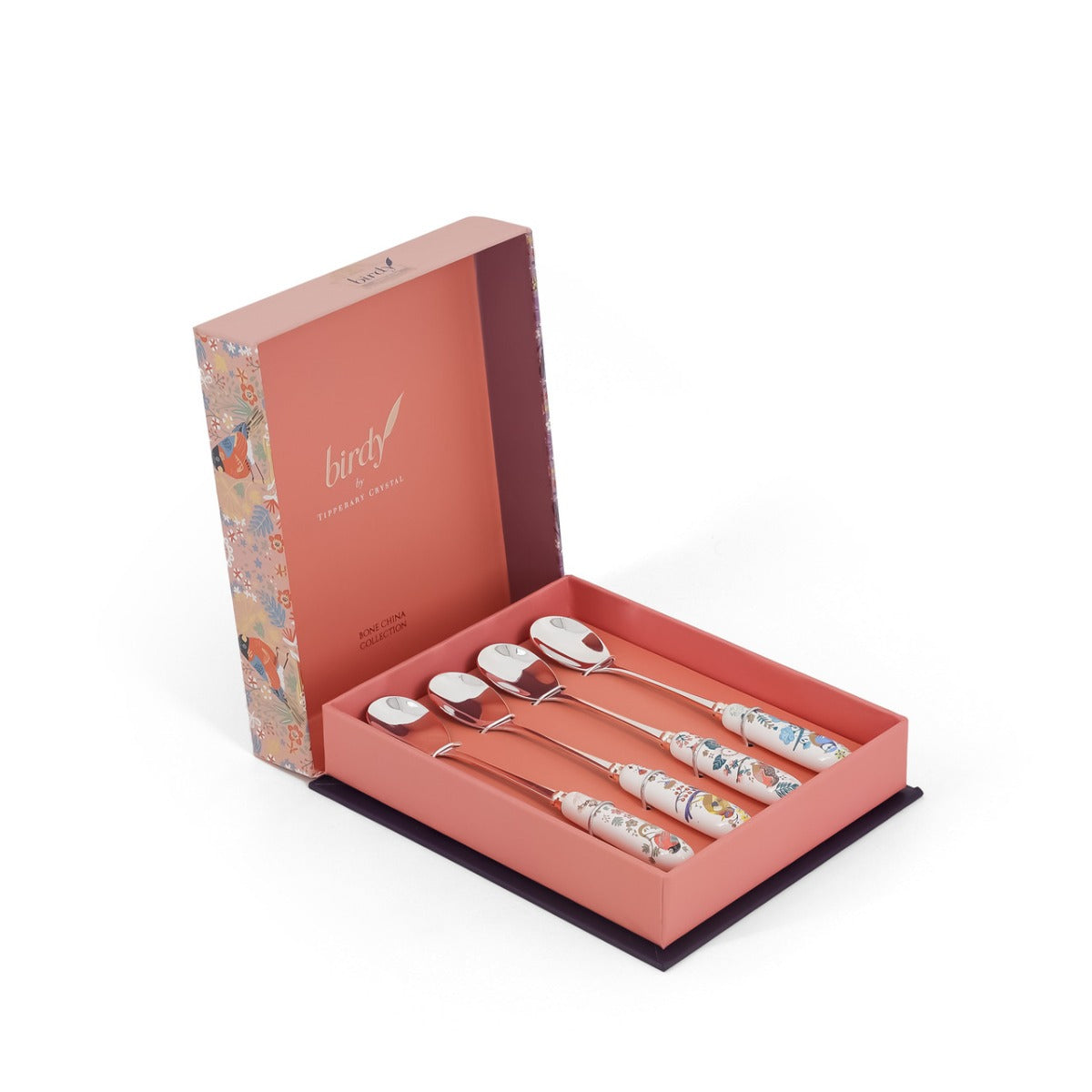 Tipperary Crystal | Birdy Dessert Spoons
Tipperary Crystal has become synonymous with creating contemporary and classical collections within the Giftware, Jewellery and Homeware sectors. Originally known for their Crystal Range, they have expanded to giftware. Their philosophy focuses on a commitment to innovative, authentic, Irish designed products, all created to the highest standards of quality and presented in premium gift packaging.
Add a splash of colour to your table setting with these beautiful dessert spoons from the Birdy Collection. The set contains 4 spoons with different birds and is presented in a Tipperary Crystal gift box.
<style>#html-body [data-pb-style=L7E7B1A]{justify-content:flex-start;display:flex;flex-direction:column;background-position:left top;background-size:cover;background-repeat:no-repeat;background-attachment:scroll}</style><div data-content-type="row" data-appearance="contained" data-element="main"><div data-enable-parallax="0" data-parallax-speed="0.5" data-background-images="{}" data-background-type="image" data-video-loop="true" data-video-play-only-visible="true" data-video-lazy-load="true" data-video-fallback-src="" data-element="inner" data-pb-style="L7E7B1A"><div data-content-type="text" data-appearance="default" data-element="main">Tipperary Crystal has become synonymous with creating contemporary and classical collections within the Giftware, Jewellery and Homeware sectors. Originally known for their Crystal Range, they have expanded to giftware. Their philosophy focuses on a commitment to innovative, authentic, Irish designed products, all created to the highest standards of quality and presented in premium gift packaging.
Add a splash of colour to your table setting with these beautiful dessert spoons from the Birdy Collection. The set contains 4 spoons with different birds and is presented in a Tipperary Crystal gift box.</div></div></div>
Let customers speak for us