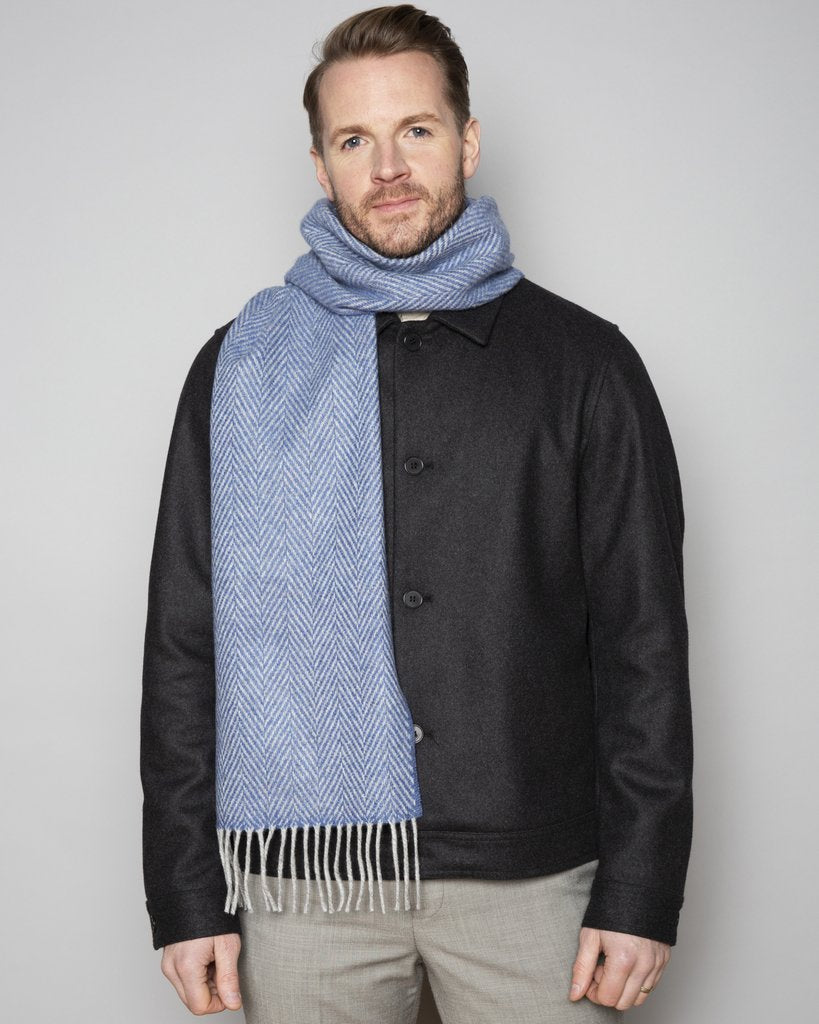 Foxford Woollen Mills | Herringbone Lambswool Scarf- Denim and White
The renowned Foxford Woollen Mills is Ireland's oldest working mill, and they've been making their world famous woven rugs and scarves in County Mayo for over a century. Now, they've perfected classic weave woven with contemporary design.
Designed in a stunning neutral palette of denim and white, this classic herringbone scarf is made from a super soft blend of cashmere and lambswool and expertly finished with a roll fringe.
5% Cashmere 95% Lambswool

The renowned Foxford Woollen Mills is Ireland's oldest working mill, and they've been making their world famous woven rugs and scarves in County Mayo for over a century. Now, they've perfected classic weave woven with contemporary design.
Designed in a stunning neutral palette of denim and white, this classic herringbone scarf is made from a super soft blend of cashmere and lambswool and expertly finished with a roll fringe.
5% Cashmere 95% Lambswool

Let customers speak for us